When I was in my twenties, all i wanted was life to be fast paced. I was thin, educated and broke. I had ideas, I had lots of directionless energy to burn and I always thought life was too slow for me. As I finished university, I managed to land myself into work which consumed all of me. I channelized my energy to being the firm's best consultant. I worked my way through the corporate ladder to build operate and deliver operations in the emerging markets of the world.
In short, I ran, I chased, I achieved!
A decade later, things are very different now. I have been able to build a world of my own where I am extremely happy. I have found comfort even in these testing times of COVID. But, somehow, "time" seemed to have heard my prayers. Even as we work from home, living the weekends without a get away, time seems to fly. Fly at a unimaginable speed.
For the first time in my life, i want to hold on to the moment that I have right now. I want to live this second, another second longer. It wouldn't harm if I could sit quietly in the balcony and spend a few more minutes watching the deep blue sky and the flaky snowy clouds.
When we started this new year, we visited the ISKCON. It is my meditation place. I love going there. Unfortunately, we got a little late and by the time that we reached there, it was closed for afternoon rest of Lord Krishna. We had the choice to come back as it opened again in the evening after a few hours. But we chose to stay back.
We spent three hours walking around the small little ISKCON Campus. We sat near the trees, gazed at the green plants near the gate, ditched our phones for the lack of good signal, had a bit of lunch Prasadam in a large dining area which was empty like a football field 2 days after a match, we sat on the floor and waited for the temple to open again.
For the first time in many months, I felt a sense of calmness and peace within. Time seem to have stopped. It seemed like every moment energized me a bit more. It wasn't taxing to be out in the open for hours, rather it felt relaxing. It got me into thinking of what I was doing wrong in life.
Why today time is not flying by?
Why is it today that I have this extra time?
Why do i feel so rejuvenated? Why does it feel that I have meditated even before I have entered the temple?
And I seem to have gained that clarity after a few moments of pondering.
It's my bloody phone!
Those useless apps that I endlessly scroll for hours without adding any value to either them or myself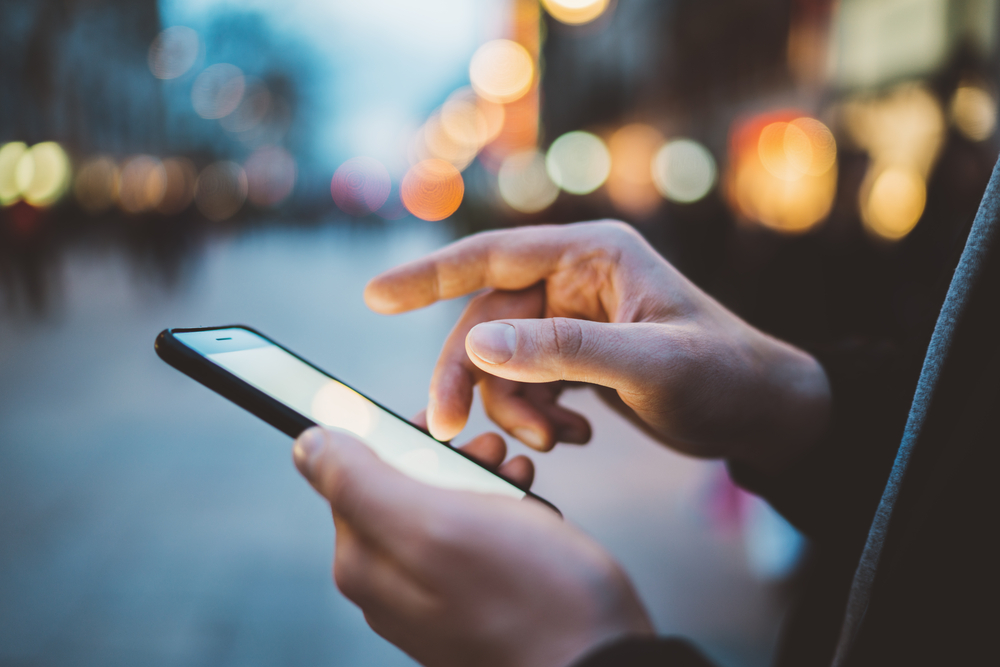 Finally, I found what I was looking for!
The temple gates finally opened after a few hours and we got in.
We prayed, we meditated, we enjoyed those special moments within the temple. But those few hours spent in the temple yard lingered in my head.
I came back home, took my phone out and swiped my Facebook and Instagram apps into the bin. I knew if I would give myself a few minutes of thought, I would have definitely talked my way out of it. Hence I just chose to be completely impromptu about it.
It's been two weeks since then and trust me I have no withdrawal symptoms or desire to get them back. I want to keep continuing this, if possible for the whole year. Scrolling the phone is an addiction of the 21st century, we do that unknowingly, My average time on Facebook and Instagram are about an hour a day. But it's not just the thumb that is fatigued with the mindless scrolling, the brain and the eyes too take the hit.
I have realised, that I was sleeping late because I probably spent an extra 10-15 minutes before going to bed scrolling away on my phone. Now I use that time to read a book. I feel like I have gained a few extra hours due to this. I feel my sleep pattern has gotten better. There is no FOMO. I am just happy the way things are right now.